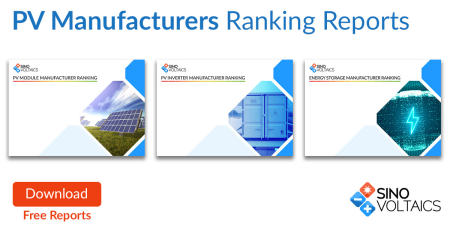 PV Module Manufacturer Ranking Report
Which PV Module Manufacturers are Financially Strongest and which ones are close to Bankrupcty?


75+ PV module manufacturers ranked
Asia, EU and US manufacturers
PV module manufacturers ranked according to their financial strength
Quarterly updates
Bankruptcy predictability scores for PV manufacturers
Close to bankruptcy? Find out which manufacturers will honour their warranty promise!