In this article
Table of contents
Articles in this category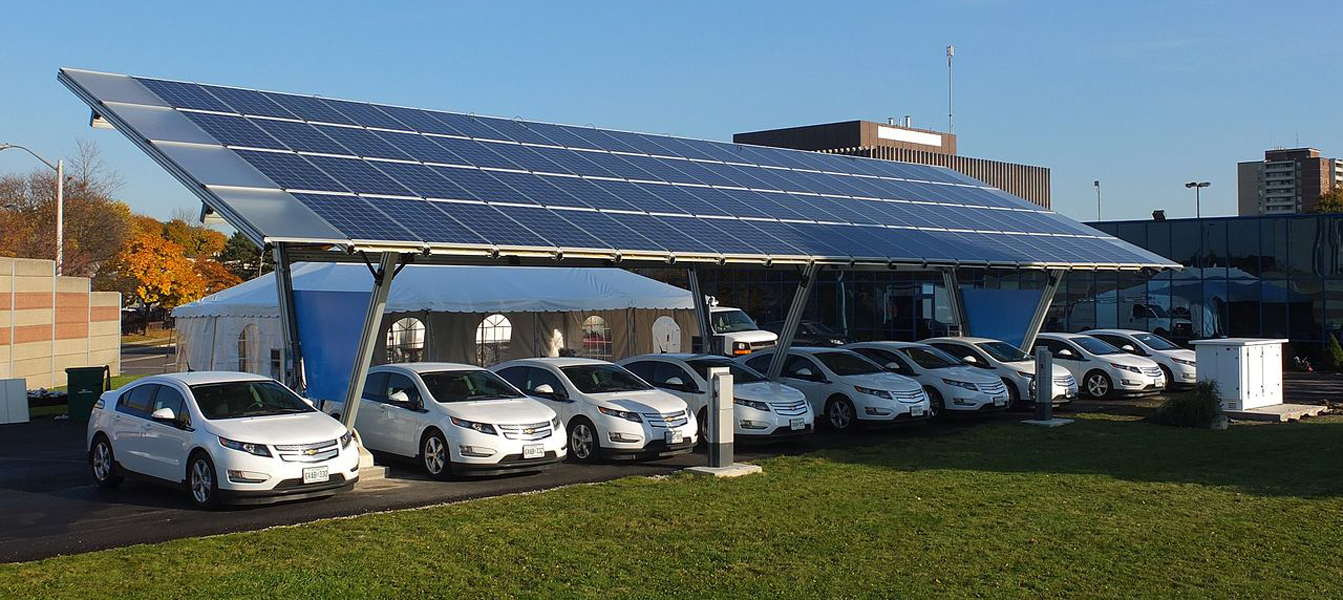 Charging Stations
Solar Charging Stations-Types and Applications
In a lighter vein
Charging stations are becoming more common these days, but the word charge has a variety of meanings -from frightening to unpleasant to pleasant to exciting. For instance, it's frightening if a law enforcement officer charges you with a felony or a crime. We also have heard dreadful stories of angry wives charging on their husbands with a bread knife (or a roti roller in south Asia). On the other hand, your wife could really charge you up with a simple loving smile.
Electrical vehicle charging
That is about charging by, on, or of, humans. We are not talking of such charging here. We are unfortunately talking of charging up of inanimate battery driven electric objects, and primarily, vehicles. With the advent of technology, more and more of such devices are either carrying us or being carried by us. These devices range from aircraft to electric vehicles (EVs), to laptops to handy mobile phones. This situation demands pay-charging stations should be available by the roadside and in other public places. And indeed they are. Soon we should have them as ubiquitous as gas stations currently are. And later, gas stations may slowly disappear. Who knows? Technology takes sharp turns.  To learn more : 
https://sinovoltaics.com/learning-center/electric-vehicles/solar-charging-stations-electric-vehicles-evs/
Electric Vehicle Supply Equipment (EVSE)
Charging stations normally derive their power from the grid. But increasingly, renewable source charging stations including solar charging station are becoming popular. The reasons include their low carbon foot-print, and of course, fast reducing cost.
Standardization
Just as the same gas nozzle fits all vehicles, similarly the same power outlet should be able to supply all vehicles. Thus a minimum measure of standardization is necessary. In North America SAE J1772 specifications apply to connectors on the vehicles and the charging stations, while the European standard is compliant with IEC 62196 and IEC 61851 specification. Connectors have been specified for both DC and AC charging, with charging conditions specified in terms of Level 1, Level2, Level 3, etc., in order to increase power (charging rate). The connectors are not dumb connectors like the power socket for the household equipment. Those are intelligent, microprocessor controlled connector with safety sensors. Read more here: 
https://electrek.co/2018/06/05/electric-cars-charge-on-sunlight-tesla-powerpacks-smart-solar-charging-station/
Charging Station TypesCharging stations are available in the following four types:
•
Residential charging stations
: It is a home charging station for private use by the owner. It is a slow charger and will be suitable for an overnight charging. No metering is required. Could come in various sizes and forms.•
Charge-while-parked stations
are available at vehicle parks, e.g., near railway stations, shopping malls, and regular parking stations. An operator charges a fee. The charging may be slow or fast. Electric vehicle (EV) can charge while the owners are away shopping, etc.•
Fast charging
normally means charging at powers greater than 40 kw. Normally three phase high voltage will be used. Depending on the make and model of the vehicle, charging can be done in under half an hour.•
Battery swaps or charges in under 15 minutes
. This is in response to a target set by California Air Resources Board (CARB), which demands a charge up fit for 200 miles in under fifteen minutes. A simple solution is a battery swap.