Sinovoltaics recently interviewed Captain António A. C. Curto about his thoughts on the current state of the shipping industry and how recent events have impacted it. In addition, we discussed the effects of congested ports, capacity management, and the increase in freight rates.
Antonio Curto has a Master's degree in Shipping Business and Maritime Administration and graduated from the Escola Superior Náutica Infante D. Henrique in Portugal. He started his career at sea in 1977, signing onboard the "Alcoutim" as 3rd Mate. He has been working as Captain since 1987, first in general cargo vessels and container liner feeders then worldwide trading until nowadays.
The Shifting Landscape of the Shipping Industry: A Look at How Things Have Changed In
The shipping industry has been consolidating for a while, but the pandemic is accelerating the process. The big names are getting bigger, and the small players are squeezed out. In addition, the shipping industry is responding quickly to the economic challenges caused by the pandemic. This situation benefits the big players, but it disadvantages the small players.
The shipping industry has struggled to keep up with demand in the past few months. The pandemic led to a contraction of imports, and the recent COVID-19 outbreak has caused a shortage of empty containers on the US west coast. It has caused congestion at the ports and slowed down the shipping process. As a result, the Asia - US trade is the most changed route.
The Impacts of Covid-19 On the Global Shipping Industry
 Mainliner services have caused disruptions to regular schedules, resulting in congested ports and vessels being held at anchor. In addition, it has led to the construction of new vessels and the demolition of older ones. As a result, freight rates have increased significantly, and charter rates are at levels not seen in the past twenty years.
Since the spread of Covid-19 has been somewhat contained, e-commerce is slowly resuming, and physical shopping is picking back up. It means that cargo volumes will become more consistent. While some disruptions to the logistical chain due to Covid-19 happen, these have been dealt with promptly by the authorities. As a result, traffic flow is becoming less congested on the US West coast, and cargo delivery delays are becoming less significant. By the last quarter of 2022, the shipping industry will have overcome the effects of Covid-19.
Covid-19 Lockdowns in China: The Actual Situation and What's to Come
The actual and near-future situation in China is looking quite bleak due to the lockdowns. It is evident that the situation is changing rapidly and has already had a significant impact on businesses and daily life. Many areas are now in a state of emergency, and people are being encouraged to stay home as much as possible to prevent the spread of the virus. It remains to be seen how long these measures will be necessary or effective.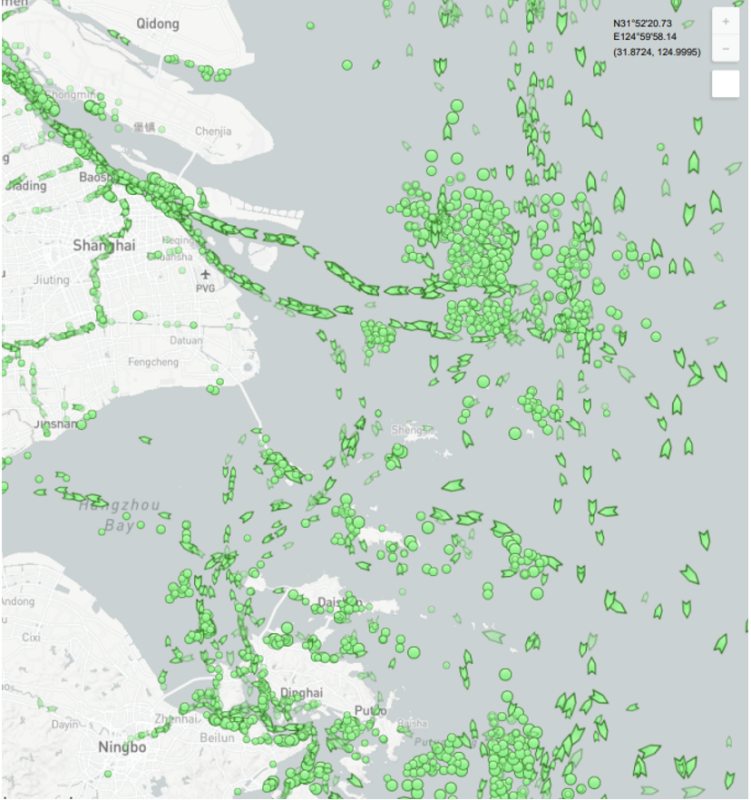 (Source: www.marinetraffic.com/blog/. Retrieved April 20, 2022) 
Based on the data from Marine Traffic; it looks like the rise of COVID-19 cases in mainland China (particularly Shanghai) is causing disruptions in the export process. Transportation bottlenecks, a lack of truck drivers, and stopped production lines are just some of the issues adding to container terminals' lack of export containers, berthing delays, and restricted cargo operations. This has led ships to start skipping Shanghai calls and look for alternatives, while cargoes are diverted to other ports by railway and waterways. The current spot rates are easy due to an increase in transport capacity and a decrease in freight rates is expected in the short term. However, if lockdowns persist and extend to other ports, there could be delays in exporting goods from China for the next two to three weeks.
The Future of the Shipping Industry: What to Expect in the Next 2 Years
While the world watches and anxiety grip the shipping industry, it's important to remember that this industry has always been fundamental to the recovery of humanity. From reconstruction to economic development, shipping has always been there to help. Therefore, we hope that the shipping industry can recover quickly from this latest setback and continue to help drive positive evolution for the world.
The shipping industry is constantly changing, and in the next two years, we can expect that the shipping industry will experience several significant changes. First, we will see an increase in the number of new tonnages delivered in the container and liquid cargo, which will help ease the pressure of high freight rates. We will also see the bulk segment adapting to the coal export restrictions caused by green planet policies and the shortage of cereals originated by climate draughts, conflicts, and sanctions.
The shipping industry will experience some critical changes in the next two years. Freight rates are expected to decrease, while charter values will become more stable. This is in anticipation of new tonnage being delivered in the following two years. However, all of this is contingent upon a steady oil price.
The increasing price of Very Low Sulphur Fuel Oil is starting to impact shipping costs. As a result, shippers are beginning to apply a surplus fuel tax to help offset the increased cost of fuel. Don't forget that the average daily consumption of a 20K mother vessel can be more than 250 metric tons of fuel oil in 24 hours.
A few main factors can influence shipping costs and shipping time. These include available capacity in the loop, port congestion, scarcity of empty units, fuel price, shortage of Officers and ratings due to Covid-19 restrictions, and mainly the actual Ukrainian conflict affecting many Seaman of Russian and Ukrainian origin dramatically.
Final Thought
Shipping has always been able to take advantage of progress to build excellent vessels and, with their multinational crews, serve humanity under the most modern and sophisticated management. Whatever happens in the economy will reflect on the price you pay for your goods and their intercontinental transport. If you have deadlines to comply with, don't wait for better days; keep your business running, stuff the containers. High shipping rates hurt the economy, and the CEOs of the big shipping companies know that better than we.  "Be brave, have faith and keep safe!" (Captain António A. C. Curto, Lisbon, March 2022)
Profile of Captain Antonio Curto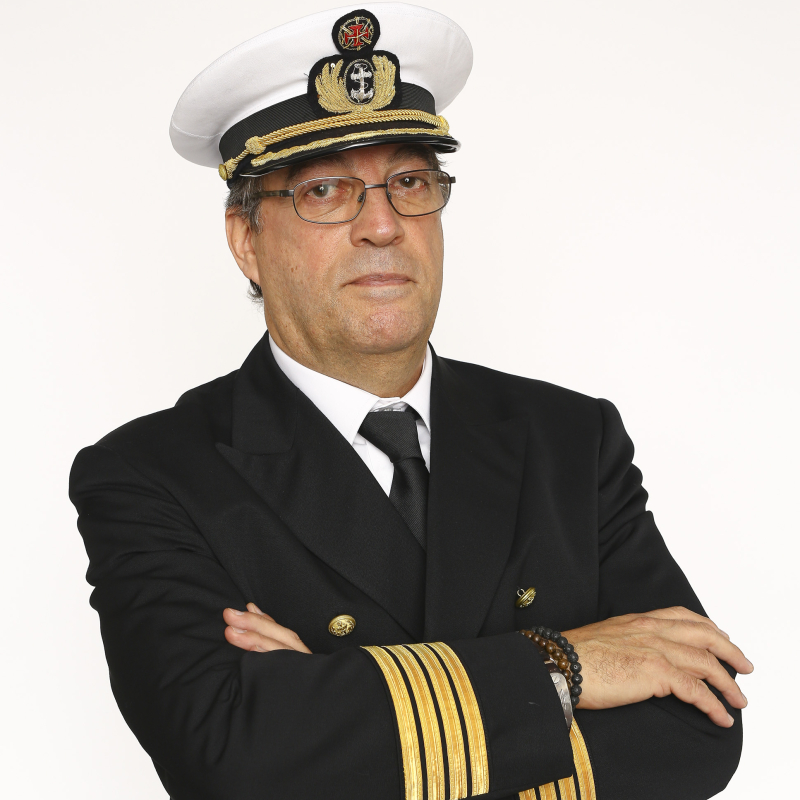 Antonio Curto is a master's degree in Shipping Business and Maritime Administration, graduated from the Escola Superior Náutica Infante D. Henrique in Portugal. He started his career at sea in 1977, signing onboard the "Alcoutim" as 3rd Mate. He has been working as Captain since 1987, first in general cargo vessels and container liner feeders then worldwide trading until nowadays.
He started his maritime career in 1972 when the Portuguese Merchant Fleet was short of Nautical and Engineer officers. So, he applied for the Nautical School at 16 years old and completed his studies at 21, joining the first vessel in a state-owned company. There he worked for eight years, reaching the 2nd Officer position. This gave him a strong foundation in maritime knowledge that he built on when he started working for foreign Owners.
He took a break from seafaring from 2005 to 2010. However, he came back to seafaring in 2010, and he is still sailing nowadays.